VDO Replacement Parts Online Catalog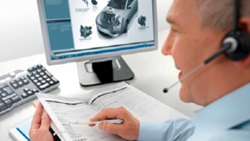 The VDO Replacement Parts Online Catalogue is the electronic web catalogue for the independent automotive aftermarket. As a wholesaler or workshop, you will find all needed replacement parts there.
Almost every day, around the world, new vehicle models or model variants are launched.
VDO as a product brand of the Continental AG offers a comprehensive range of car replacement parts.
To find a summary on our website click here.
More detailed information can be found in our VDO Replacement Parts Online Catalogue:
VDO Replacement Parts Online Catalogue